Welcome to New West's Governance Council webpage. Please scroll down to learn more about our current board, access agendas and minutes from prior meetings, and view our calendar of upcoming governance council meetings.
Board meetings are bi-monthly and start at 4:30pm unless otherwise specified on the agenda. All meetings are open to the public and held in the school library. Agendas shall be posted 72-hours prior to scheduled meetings on-line and on-site.
New West families and the local community are warmly encouraged to attend the New West Governance Council meetings that take place throughout the school year. Accessing the meetings is easy. All meetings are held in the school library and begin promptly at 4:30pm. The dates for all the Governance meetings are posted at the beginning of the school year on our website under Compliance / Governance. In addition, meeting agendas and minutes are posted on the website and provide further information related to the New West Governance Council.
Michael Schlesinger
Community Representative | Board Chair | Contact
---
Michael Schlesinger, President and founder of Cambra Realty, is a real estate entrepreneur and investment expert with more than fifteen years of experience focused on Southern California's dynamic office market.  
Cambra Realty is a leading real estate investment and management firm with a specialized niche in the Southern California office market. Since its inception in 2005, the firm has acquired more than two million square feet of retail, office, and industrial product, encompassing more than 30 properties valued in excess of $500 million.
Cambra Realty's experienced company leadership has transacted an aggregate total of more than $700 million in acquisition and financing transactions. Cambra Realty has a distinct reputation for providing exceptional hands-on post-acquisition management services that maximize asset values. Cambra Realty effectively applies a disciplined yet entrepreneurial investment approach that seizes diverse opportunities while mitigating risk. Michael has been recognized by Real Estate Southern California as one of the "Top 40 Rising Young Stars" in commercial real estate. 
Michael is highly regarded by New West staff, teachers, parents and community leaders as driving force on the New West Board. Michael joined New West in 2012 and has served as a community representative before transitioning into his current role as an active and engaged board chair on the current Governance Council.
Michael was instrumental in solving the major real estate challenges faced by the school and was especially effective in securing New West their new middle and high school campus on Armacost Avenue. In addition to securing a much-needed new school facility, Michael used his experience to simultaneously guide the school to obtain a critical conditional use permit.
Michael's leadership on the board and his community expertise directly led New West to successfully achieve their most challenging enrollment goal which was to reach full 6-12th grade capacity for 825 students.
Michael is a proud and devoted parent of three children.
Michael also sits on the board of his children's preschool and elementary school PTA as well as on the boards of AYSO Region 76, Spark, After School All Stars CAB and Parent Revolution.
---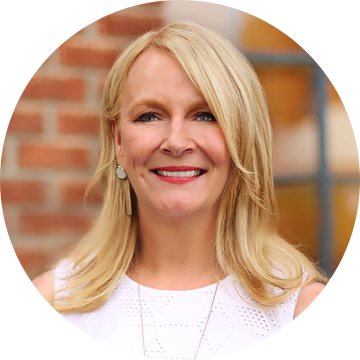 Sharon Weir, E

d

.D
School Leader | Contact
---
Sharon Weir was born and educated in Scotland, UK. She received her undergraduate degree from St. Andrew's College of Education (1987), graduate and post-graduate degrees from the University of Strathclyde (1993) and Glasgow University (2002), and completed graduate work at Harvard University in Boston, USA (2010).
Sharon began her career in 1987 teaching students in primary and secondary schools across a diverse socio-economic spectrum. In 1993, she transferred to South Lanarkshire Council to work as a special education consultant to develop a fully inclusive educational model for disadvantage students. In 1998, she took an administrative role when invited to join a local authority project under a UK government initiative as a lead officer for a new educational think-tank on intervention and innovation in primary and secondary schools. From 1997-2000, she worked collaboratively with the University of Glasgow in an extensive research project leading to a published dissertation that identified discrepancies in male and female achievement at the secondary school level.
In 2000, Sharon moved to Corpus Christi, Texas, where she became Director/CEO of Seashore Learning Center (SLC), a public, independent, high-performing K-6th grade charter school on Padre Island. Under her direction, SLC became an "Exemplary Campus" with more than 95% of its students passing the Texas statewide achievement tests. In addition, Sharon worked collaboratively to obtain grant funding for facilities, technology, and curriculum development in excess of $15 million dollars. Sharon became a mentor for charter schools across Texas and a frequent speaker at both the state and national level for curriculum and technology in public education.
Sharon was appointed Principal/Executive Director of New West Charter in Los Angeles in February 2005. She has applied her extensive knowledge as an innovative British educator, her experience as a charter school leader, and her natural enthusiasm and good humor toward making New West Charter Middle and High School into one of the most highly sought after public schools in California.  
In 2009, Sharon was selected as the CCSA California Principal of the Year.
New West has subsequently been named twice by the California Department of Education as a prestigious California Distinguished School (2009 and 2014).
---
Tanisha M. Barnett, E

d

.D
Administrative Representative | Contact
---
Dr. Barnett brings public, private and charter school knowledge to New West. She has been an educator for 18 years, 14 of which have been spent at New West. She holds a Bachelor of Arts Degree in African American Studies from UCLA. She later pursued further studies in Education at Pepperdine University where she earned her Teaching Credential and Masters Degree. She then went on to earn her Administrative Credential from Cal State University of Dominguez Hills and finally earned her Doctoral Degree from Loyola Marymount University.
Dr. Barnett entered New West as a sixth grade History teacher. She subsequently became the Assistant Principal of New West and served for over eight years. Her most recent position in administration is our Assistant Director.
Dr. Barnett has been involved with and chaired a number of committees throughout her career. She has served in various coordinator roles, including SBAC Testing and CELDT Coordinator, facilitated character education programs, and has played a critical role in many aspects of educational professional development.
Dr. Barnett is a strong advocate of a safe and orderly learning environment for faculty, staff and students. She aims to establish a fair, honest, and respectful school community. Dr. Barnett works tirelessly to create positive home and school relationships while disciplining with integrity and supporting student success. Dr. Barnett's priority is to keep the atmosphere positive and the lines of communication open among staff, students, and parents.
Dr. Barnett is a very visible Assistant Director; she states that the best part of her job is interacting with students by walking the halls and doing supervision. She gets to know every student and every student gets to know her. Dr. Barnett loves New West, and plans to keep working with students, staff, and community for many years to come.
---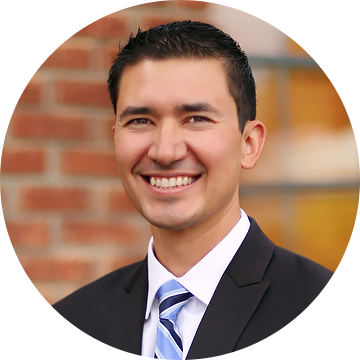 Mark herrera
Administrative Representative | Contact
---
After twelve years in education – seven in high school, three in middle school, and two in a school leadership position – I am honored to announce that I will serve as Vice Principal for New West's high school grades in the Fall.
Though all my students know how much I love the classroom and will surely miss it, the opportunity to build on the foundation laid by Mr. Straka's leadership is inspiring. Our school has a strong faculty team, a growing reputation for academic excellence, and a commitment to serving a diverse community. My goal is to build on those strengths with the same energy I put into every history lesson I ever taught here.
I look forward to helping all our students get a great education, earn admission to colleges and universities, and start their careers ready for life's challenges. I also look forward to working with our staff, teachers, parents, and community, and to learning all I can from Ds. Barnett and Dr. Weir. We can and will make New West even better!
---
Kristopher Valentine
Administrative Representative | Board Secretary | Contact
---
I was born and raised in the suburbs of Los Angeles in Moorpark, CA. I attended college at CSU – Northridge where I earned my degree in Film Production and Political Science. After graduating college I worked as a Post-Production supervisor in scripted drama television before making the switch to being a comedy writer. I was part of the Disney ABC Writing program and have written for network and cable television. I am also a member of the Producers Guild of America.
Outside of the industry, I have taught film during summer school at Chaminade Middle School. I also served as an elected board member and Secretary on the Venice Neighborhood Council. During my seven-year tenure I have learned the value of collaboration, keeping a constructive attitude, and showing respect to every person you encounter. With experience in the realms of the film industry, education, and politics I bring a unique skill set to New West to assist with State and City compliance and reporting.
---
John Lee
Parent Representative
---
John Lee serves as Advisor of Education Initiatives at the Wonderful Company and leads college access programs for underserved students in California's Central Valley. He previously served as the Los Angeles Executive Director of Teach Plus, a national non‐profit focused on the retention of high quality teachers in urban schools, and as the Executive Director of Larchmont Schools, a network of charter schools in Los Angeles. He also served as the Director of Leadership for the California Charter Schools Association (CCSA). Prior to joining CCSA, John was the founder and principal of KIPP Los Angeles College Preparatory School, a high‐performing charter middle school serving students in Lincoln Heights and surrounding communities.
John began his career as a social studies teacher in Baltimore, Maryland, as a Teach For America corps member. He earned his B.A. from UCLA and his M.A. from Johns Hopkins University, and also completed the KIPP School Leadership Program, an intensive year‐long program that trains individuals to open a KIPP school.
John and his wife, Jean, live in Westwood with their children, Rachel and A.J.
---
Lori Quon
Parent Representative
---
Lori Quon is the CEO and co-founder of Rakku Inc., a company specializing in the production and distribution of innovative organizational products which are sold both in the U.S. (Bed, Bath & Beyond and Target) and overseas in Asia and Europe. Lori used her marketing skills to launch several patented products over the years including the Shoe Wheel, an award winning product which garnered the 2006 Good Design Award from the Chicago Athenaeum: Museum of Architecture and Design. She orchestrated an extensive marketing campaign to get 120+ features of the Shoe Wheel in key media outlets such as the New York Times, the Washington Post, O The Oprah Magazine, The Today Show, Good Morning America, and The Rachael Ray Show while making frequent appearances presenting the Shoe Wheel on air at HSN (Home Shopping Network).
Prior to Rakku Inc., Lori lived in Hong Kong for 13 years and co-founded Brio International, a trading company which produced global fashion brands such as Juicy Couture's cashmere line and private label collections for Chilean and Argentine department stores.
Lori has a BA in Communications from the University of Pennsylvania and an MBA from the Marshall School of Business at the University of Southern California.
---
Donna Haskins
Teacher Representative | Contact
---
Donna Haskins was born and raised in South Africa. She ventured to the United States after graduating high school and received her BA in Cultural Anthropology and a mathematics teaching credential from UCLA. Donna entered the teaching profession as a Teach For America corps member in 2001 and taught for 9 years as a 7th grade pre-algebra and algebra teacher at Belvedere Middle School in East Los Angeles. After completing her Masters degree in Education with a focus in Curriculum, Instruction, and Assessment (2010), Donna decided to make a transition to a unique independent charter school located in West Los Angeles.
She joined the New West Charter team in 2010 as an 8th grade algebra and geometry teacher and was immediately impressed by the collaborative, creative, and innovative teaching and learning taking place at NWC. In addition to being in the classroom with her inspirational students, Donna was excited to be given leadership opportunities at New West as middle school math department chair, beginning teacher support provider, and Governance Council Board member (2011 - present). In 2013, Donna transitioned to the high school as the 9th grade teacher and she currently teaches algebra, geometry, and probability and statistics.
For the 2016-2017 school year Donna is excited to continue the role of mathematics department chair and hopes to support the department in continuing to develop and implement engaging and rigorous curriculum and instruction in math classes at all levels. Some of her other duties at New West include being a faculty advisor for the yearbook, Model United Nations (MUN), and Girls Learn International (GLI) clubs. Donna loves the constant challenge of always growing and learning as an educator and hopes her passion for teaching positively impacts the wonderful New West Charter community.
---
Steven Jones
Teacher Representative | Contact
---
I have been the 7th grade history teacher at New West Charter since 2011. For the past three years, I have also served as co-director of the New West Summer Bridge program for incoming 6th graders.
This is my tenth full year in the classroom. Previously I taught at several other charter schools in the LA area, after earning my BA in History in 2005 and my Masters in Teaching in 2007 from the University of Southern California. I grew up in Portland, Oregon but have lived in and around Los Angeles since 2001.
Outside of New West, I read books, watch basketball, and sometimes read books about basketball. Since 2013, I have enjoyed collaborating on these activities with my 3 ½-year-old son. (My wife enjoys them much less than we do.)
---
Joseph Kanach
Teacher Representative | Contact
---
I am very excited to be teaching at New West Charter School and it is a privilege to be a part of such an outstanding school and learning community. This will be my 15th year in teaching and 3rd year here at New West. After graduating from Tulane University with a Biomedical Engineering degree, I decided to pursue a teaching credential to pursue my passion of teaching. I have also earned my masters degree in Educational Leadership from California State University, Dominguez Hills.
I absolutely love teaching middle schoolers. I hold credentials in Physics, Biology, Health Science and Math and have taught 6th grade science all the way through A.P. Biology as well as high school Algebra, Geometry, Statistics, and Pre-Calculus. I am truly excited to be at New West and looking forward to a fabulous year of learning.
---
Marshall Mayotte
Community Representative
---
Marshall Mayotte is the chief business officer for El Camino Real Charter High School ("ECR"), a charter school in Woodland Hills, California. At ECR, he oversees the operations, strategy, financing and business development. Prior to joining ECR, Marshall was a senior vice president at ExED, a case writer for UCLA's GSEIS, a general manager at Bio-Energy, Inc., a senior tax consultant at BDO Seidman, LLP and a tax specialist at KPMG Peat Marwick, LLP. He has also co-founded three consulting companies and operated a 20+ team basketball league during college.
Marshall has a master of business administration from UCLA's Anderson School of Management, a master of business taxation from USC's Leventhal School of Accounting, a certificate in personal financial planning from UCLA Extension and a bachelor of arts in business-economics from UCLA. He is a Certified Public Accountant and a Certified Financial Planner.
Marshall has been involved with charter schools since 2006 when he worked at ExED as a vice president. There, he was involved in the conversion of three charter high schools and the expansion of two charter schools, including New West. He believes the middle class deserves more education funding.
---
Ben Reznik
Community Representative
---
As Chair of the Jeffer Mangels Butler & Mitchell LLP Government, Land Use, Environment and Energy Department, Benjamin (Ben) Reznik's practice emphasizes real estate development entitlements, zoning and environment issues, including frequent appearances before city planning commissions, city councils and other governmental boards and agencies on behalf of real estate development firms and various industries. Ben leads a group of distinguished attorneys that specialize in CEQA and NEPA, air emissions, energy, licensing, government contracts, and regulatory issues, to name a few.
Ben, who has been lead counsel in high-profile projects for clients including G.H. Palmer, Kilroy, Candy & Candy, Decron Management Corp., and The Clarett Group, was described in 2010 as "the most powerful lobbyist in LA" by Curbed LA, Los Angeles' most respected, widely-read real estate and land use blog.
---
Bob Zaugh
Community Representative
---
Bob Zaugh has been an active part of New West since just before New West opened. His son was in the first class of sixth graders and his daughter graduated from New West in 2008. He believes in being a worker among workers. He believes that doing the smallest thing over and over contributes to the growth of any social organization. Thus, he has done traffic control for seven years and has allowed him to see firsthand the amazing school that we have created.
He graduated from UCLA in political science and dropped out of grad school to organize against the war. He cofounded Peace Press, a worker owned printing and publishing company that worked with hundreds of groups in the sixties through the eighties.
He currently works in publishing with Bongo Entertainment. He is on the board of Ashgrove Music Foundation and is involved with other organizations such as Farm Vets.org.
---